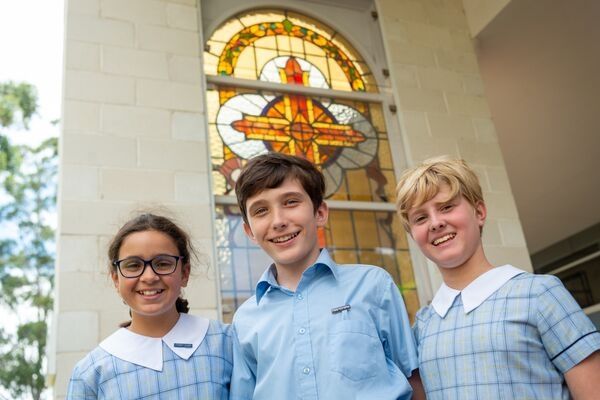 Children at St Michael's Catholic Primary School Lane Cove have been making friends across the generation gap.
Students have been visiting Kamilaroi Retirement Centre in Lane Cove since last year, where they've shared their schoolwork, stories and snacks with residents.
Religious Education Coordinator (REC) Graziella Kruk said the visits were inspired by the school's Mercy charism, a Catholic spirituality that focuses on encouraging seven corporal works of mercy including visiting those who are elderly or sick.
'With my 2018 student leaders we discussed what the children could do on a regular basis to visit the elderly and began visits from a class each week during the school term.' Ms Kruk said.
'The rewards for both the residents and the children have been even better than we anticipated.'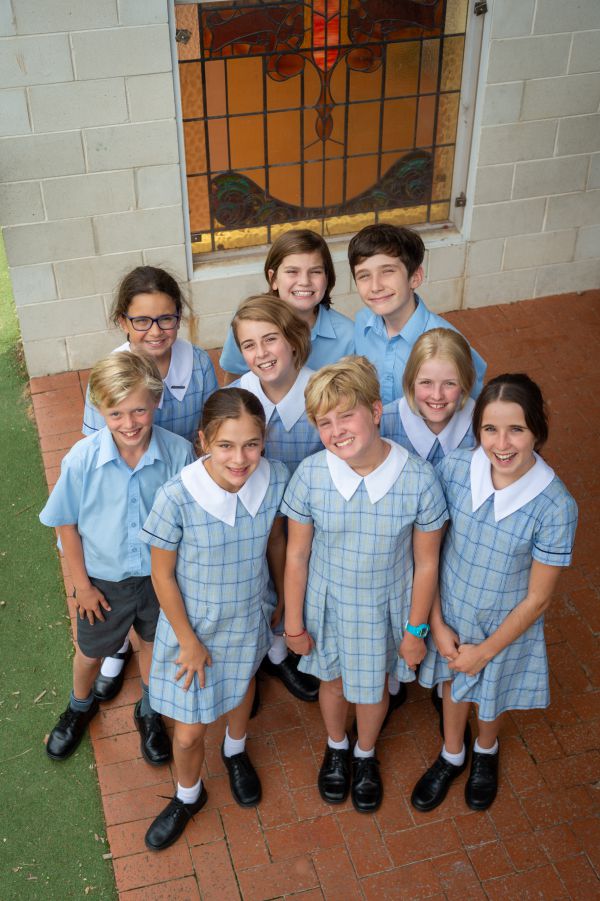 Students said they felt the visits and contributing to their community were an important part of attending a Catholic school, but emphasised that they also got a lot out of them.
Many said they particularly enjoyed hearing residents' stories about life in the past, and some had sought advice from them or discovered connections with friends and relatives.
'In life it's really good to have a balance of meeting people of all different ages,' said Year 6 student Remy.
'At school we get to meet the kindies, and you meet your parents' friends and friends' older siblings. People in nursing homes, it's hard for them to get that balance because they might not get out as much. It's really good that we go over there and they get to meet us and we get to meet them.'
'There was one lady who I just met recently, and she reminded me of my grandma – my grandma died a little while ago,' said Year 6 student Alannah.
'It just made me so happy because she had the same story. It reminded me of her and it made my week so great.'
The article was originally published on About Catholic Schools on 12 March 2019.