On behalf of our staff, I would like to extend to you and your family a very warm welcome to St Michael's Catholic Primary School Lane Cove, a school community within the wider Catholic community that is St Michael's Parish Lane Cove.
St Michael's prides itself on having a welcoming and supportive environment. Our school is a vibrant learning community supported by quality teaching and innovative technology; an integrated pastoral care program, of which parental partnership plays a key role; excellent sporting and creative opportunities and a focus on the spiritual.
We are proud of our Mercy history and charism, and we draw strength from Catherine McAuley's life.
We expect that after seven years of schooling at St Michael's, that our students will demonstrate skills in organisation, getting along with others, persistence, resilience and confidence. This is underpinned by the development of the students' faith journey.
We trust you will enjoy your partnership with our school in this most significant period of your child's development. St Michael's Primary has a proud history of providing a very sound educational basis within the context of the Gospel message of Jesus Christ. Jesus said 'I have come that you may have life and have it to the full (John 10:10)'. In our school we aim to embrace the fullness of life through a wide variety of programs and activities for students and parents. I encourage you to be active in your child's school life, and to participate in parish and school activities.
St Michael's Catholic Primary Lane Cove… love and loyalty.
Ms Jacqueline Lee
Principal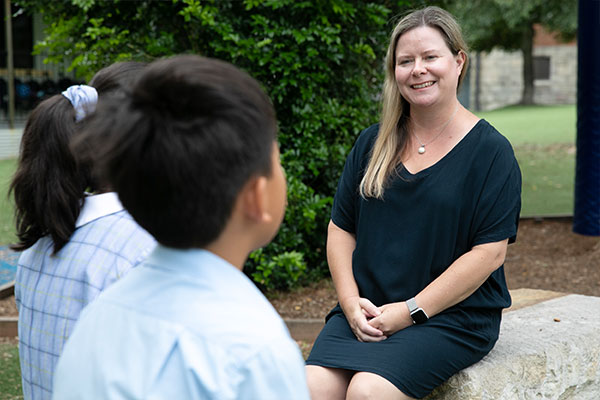 Proudly Part of the Community of Sydney Catholic Schools
Our school is part of a system of over 150 low-fee Catholic schools in the Sydney Archdiocese.
Sydney Catholic Schools are thriving Catholic communities that ignite a love of Christ through excellent teaching and learning to empower students to reach their full potential.